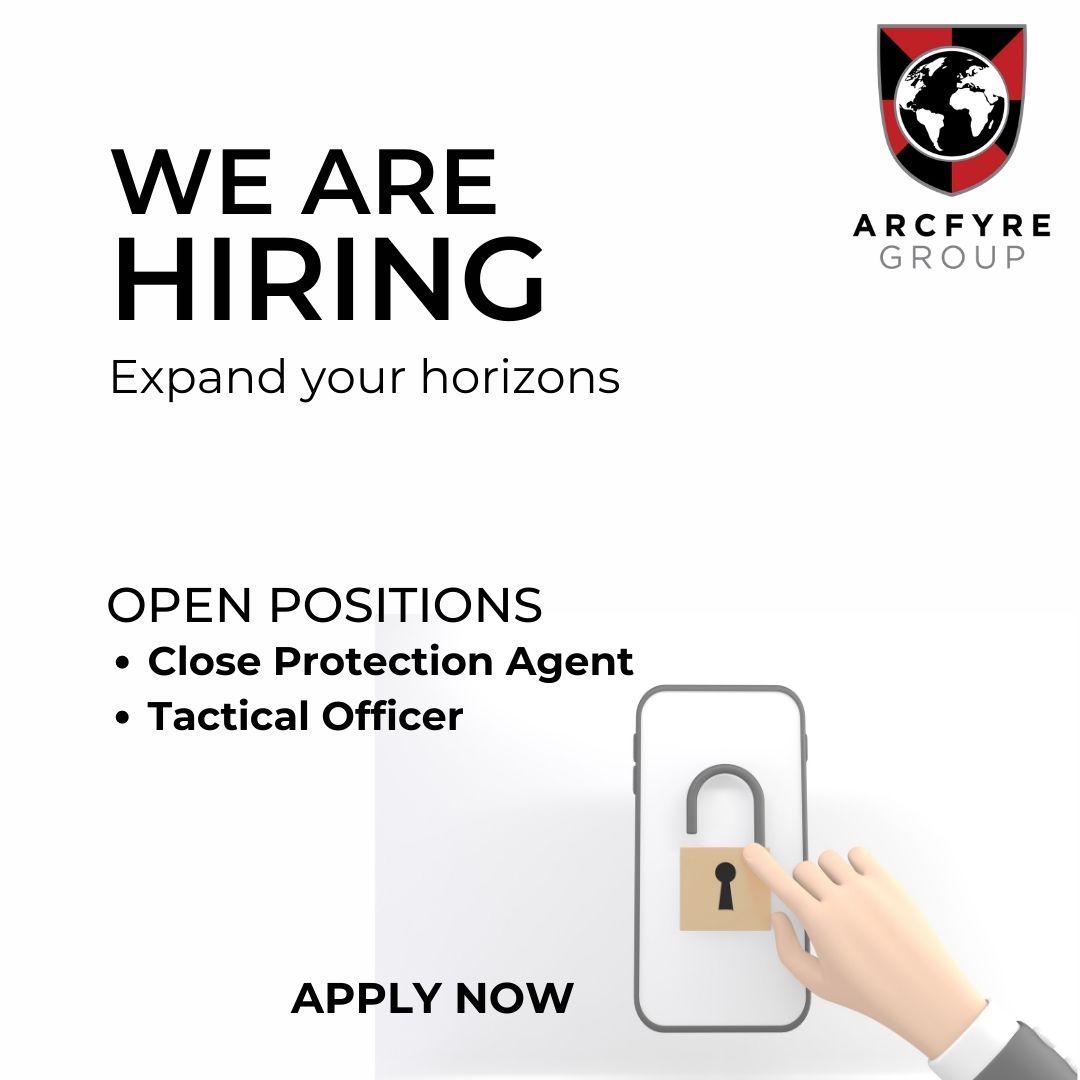 Close Protection Agent:
Our close protection agents are responsible for the physical security and welfare of our clients, working both locally and abroad.  There are stringent requirements to ensure we are providing only the most highly skilled operatives who will continually work towards both personal and professional development.
Minimum requirements include:
3 years working in corporate protective services
SASETTA accredited formal CPO qualification
Valid FPOS or similar first aid qualification
Business competency for the use of a firearm
Training certified and current in advanced driving, weapons use and close quarter combat
Driver's license and PDP
Valid PSIRA registration (minimum Grade C)
Knowledge of firearm control
SAPS firearm competency certificate
Thorough assessments of physical fitness, driving and weapons competencies will apply to successful candidates.
---
Tactical Officers:
The primary function of our tactical officers is to conduct regular patrols specific to the client's residences and or office locations. Continually look out for suspicious objects or suspicious people and keep a close watch on and provide timeous reports.
Successful candidates will be able to pro-actively assess, identify and mitigate threats, conduct venue checks,
and to liaise with local enforcement if necessary.
Minimum requirements include:
High school qualification Minimum Grade 11 (pass)/Higher
Applicable training for the role of a tactical response officer
Business competency for the use of a firearm
Training certified and current in advanced driving, weapons use, close quarter combat and first aid
Driver's license and PDP
Valid PSIRA registration
Knowledge of firearm control
SAPS firearm competency certificate